Hello to all and welcome to my review. For those of you who don't know me yet, let me introduce myself. My name is Opeyemi and I'm an experienced writer who enjoys what he does very much. I'm here to give you all the information you might need or want about the newest Blockchain WiFi Platform that is definitely worth your time and therefore, mine, too. I plan to make them "easy read, to the point" because what's important to me is that we all comprehend and absorb the information and actually want to be here learning together about something new.
WHAT IS OPP Open WiFi?
OPP Open WiFi is a community service that aims to reach a vast audience globally and intends to deliver quality WiFi for people in different locations of the world. people are in great need of Wifi reception in respect of 2.5 billion smartphones being used today.
Unfortunately, people pay for a lot of data but ends up using just a few of the data purchased, on the other hand, OPP Open WiFi decided to solve this problem by creating hotspot that people could use by paying a little amount of money for the internet they utilized and if in any case, they want able to utilize the whole data, OPP Open WiFi will return the money to them. Sounds good right?
How does OPP Open WiFi
As a user, all you ought to do is download the app and register. Then after, you will be provided with a router which you can use to start selling your internet. As a user, you will be able to specify the amount of data you wish to donate to the company and its users.
The system will be highly secured, and nobody would be able to gain access or hack into your network. The dashboard in the company will allow you as a user to take full control over your data and decide just how much you wish to earn. On the network, you can take control of your actions.
You can earn utilizing the platform
To earn money from the network, all you need to do is stay active on your network for at least an hour daily. You can also use additional measures to earn by reading messages from sponsors of the company. A user can specify the number of messages he/she wishes to read daily.
The OPP Open WiFi also has a referral and bounty program. If you can be able to convince people to join the network, you will get some percentage of their gains. You can convince people by sharing the media message with your friends. The payment is made daily with the utilization of the OPP token which is the cryptocurrency y(token) of the network.
OPP Open Wifi Token ICO Details
The company is aiming for a total of $40 million USD from the Initial Coin Offering (ICO). The funds will majorly be utilized to buy hardware and also to develop the technology that will be used on the network.
A sum total of 142 million OPP tokens will be sold and the discounts on the price of the tokens will range from 50% to 10%. The quicker you buy the OPP tokens, the cheaper they will be. VIP purchasers will get exclusive discounts of 75.
TEAM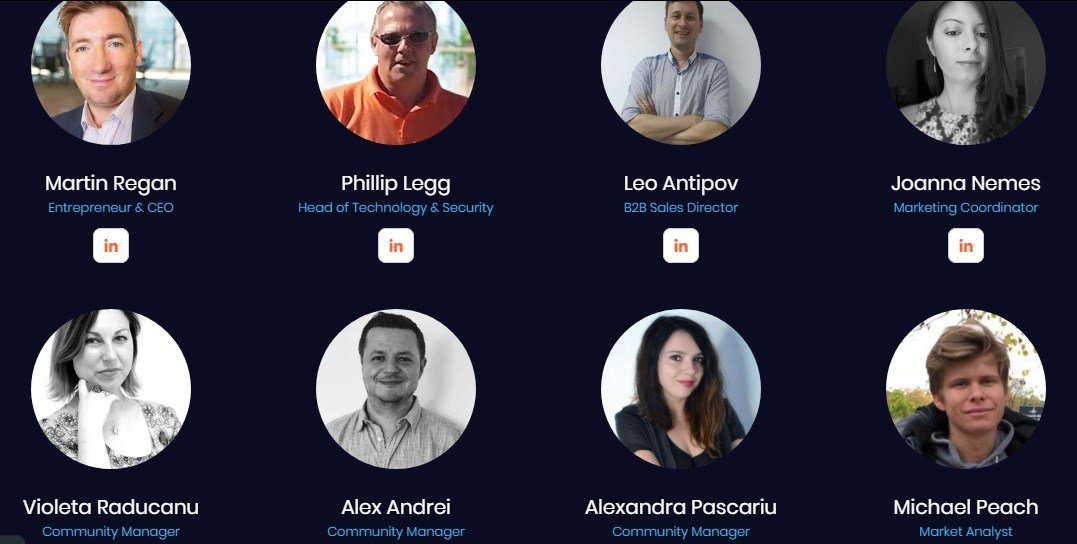 For more information:
Website: https://www.oppopenwifi.com/
Report: https://www.oppopenwifi.com/oppwhite20180627.pdf?t=v6
Facebook: https://www.facebook.com/OPPopenWiFi
Ann Thread: https://bitcointalk.org/index.php?topic=4713287
Twitter: https://twitter.com/OPPopenWiFi
Youtube: https://www.youtube.com/channel/UCQcPXBhjClQiiMvHJBlegXg
Reddit: https: // www .reddit.com / r / OPPOWiFi /
Linkedin: https://www.linkedin.com/company/opp-open-wifi/
Medium: https://github.com/oppopenwifi
Telegram: https://t.me/ joinchat / ImuOoFBCZ3AudGGx5IeUTw
Bitcointalk username:Samuel321
Bitcointalk profile link: https://bitcointalk.org/index.php?action=profile;u=1925101
DISCLAIMER:This post was brought to you by Opeyemi being my personal project on OPPopenWiFi campaign project