All you need to know about PARQ
Interested in our Green, Smart and Connected City Platform? Would you like to know every detail, from our future plans to the ins and outs of our token economics?
Look no further!
WHAT IS PARQ?
Parksen is an easily adoptable Green, Smart and Connected City Platform that is accessible through a public API and runs entirely on the existing Parksen Parking Cloud. By utilizing the Ethereum blockchain, the IOTA Tangle and our own PARQ utility tokens, we will offer a variety of solutions and smart contracts that will directly benefit a wide spectrum of stakeholders within urban metropolises and smaller cities.
IMPORTANT OF PARQ
Car parking literally steals the most valuable asset each single individual has: time.
There are few researches that estimate the amount of time we spend looking for an available parking space. Of course, this is highly dependent on where you are. For example, this research estimates that in Lyon and Paris (France), people spend an average of 10 to 12 minutes looking for a parking space. Another research conducted in UK estimates that the average time spent to find a parking space is 7 minutes, yet there is high variability. In some areas in London, the wasted time could grow to 20 minutes. 20 minutes is also the estimate given by Dr. Jean-Paul Rodrigue of Hofstra University (New York), author of the book The Geography Of Transport Systems.
To put this in perspective, even if we take one of the more optimistic estimates (say 10 minutes), and consider a driver that parks her car few times a month (say 5 times), it all adds up to 600 minutes a year. That is 10 hours every year wasted looking for a car parking space.
Car parking is an additional source of traffic and pollution.
The main reference for this argument is a paper by Prof. Donald Shoup of UCLA (you can read an abstract article here). It is a source widely cited in the industry, as it estimates that 30% of the traffic in US cities is due to cars looking for a parking space. 30% is now an estimate of the impact of car parking on city traffic used also when talking about other cities, particularly in Europe.
And of course, more traffic means more pollution. While you are circling around looking for an available parking spot, your car's CO2 emissions are higher than they would be if you could just drive to your spot and move on to what's next in your day. In France, for example, it is estimated that car parking accounts for about 14% of the Greenhouse Gas emitted every year.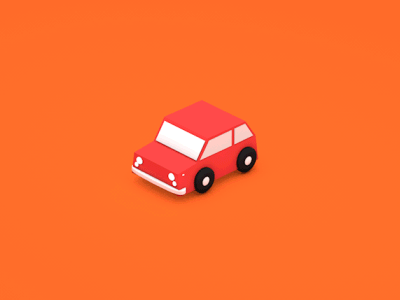 And now you already know why parking is important, because when drivers look for parking they will spend a lot of time and make more pollution. This is the reason for Parksen to present a solution that will help drivers to find a parking space in the easiest and most efficient way.
The Parksen services are divided between our real-time Parksen parking app – of which a modest MVP already exists – and the Green, Smart & Connected City Platform.
Utilizing the Ethereum blockchain, smart contracts, a universal ledger and a variety of IoT devices, we will create a truly sustainable and intelligent city development platform. With the collected data, we will be able to battle back against the ever-rising levels of traffic congestion and pollution that are damaging life in large urban metropolises and small cities alike.
The Parksen parking app will use that same data to guide drivers to available and affordable spots, while municipalities, parking garages, companies and other users of the City Platform can use the data to improve their own infrastructures.
Core Features
Real-time Parking App
The Parksen parking app is made for drivers, and it allows them to reserve and pay for parking ahead of time, thus limiting their search and emotional duress. The app also shows them the fasted route to their destination and o ers real-time information on local congestion.
Green, Smart & Connected City Platform
The Parksen City Platform comes with a universal dashboard that tracks congestion, pollution, usage and condition of parking spots, status of connected IoT devices and sensors. It also includes a marketplace for green and smart appliances.
Cloud Solution
The Parksen goal is to connect municipalities and compa - nies to consumers and garages. O ering a one-size-fits all, easily adoptable and cloud-ba - sed platform, we ensure that these institutes do not have to depend on expensive third-party softand hardware updates.
The PARQ token
The Parksen own special token, usable in the app to pay and receive payment for parking actions, and also in the dashboard and marketplace to pay and receive payment for hardand software that will help your city, company or garage contribute to greener cities
Token PARQ
PreICO Price 1 PARQ = 0.07 USD
Price 1 PARQ = 0.08 USD
Bounty Available
Platform Ethereum
Accepting ETH, BTC, Fiat
Soft cap 15,000,000 PARQ
Hard cap 19,500,000 USD
Country Netherlands
Whitelist/KYC KYC
Restricted areas Myanmar, North Korea, Afghanistan, Congo, Eritrea, Iran, Lybia, Mali, Somalia, Syria, Zambia, Yemen
For more information, please visit:
Website: https://www.parqtoken.com/
Whitepaper: https://www.parqtoken.com/wp-content/uploads/2018/01/Whitepaper_PARQ.pdf
Facebook: https://www.facebook.com/PARQtoken-1753498984673207/
Telegram: https://t.me/joinchat/I4LnZAYedLZ61aJgkuBvfg
Twitter: https://twitter.com/PARQtoken
Bitcointalk username:Samuel321
Bitcointalk profile link: https://bitcointalk.org/index.php?action=profile;u=1925101
DISCLAIMER:This post was brought to you by Opeyemi being my personal project on Parq campaign projec