One of the most talked-about topics in the financial services industry today is blockchain and is the current biggest market disruptor. It was initially designed to facilitate, authorize, and log the transfer of bitcoins and other cryptocurrencies. Cryptocurrencies are digital money that use the blockchain technology to facilitate secure and anonymous transactions. The statistics as of today, show the market cap of crypto currencies at US $502,375,504,565 with block chain technology serving as its back bone. This combination is being further linked to various industries with an anticipation to revolutionize the traditional approach to businesses and reap benefits including cost reduction, faster settlements and increased transparency.
Equitybase ICO BASE:
Equitybase ERC20 Token
A capped pre-sale of BASE token will start on 02/28/2018 to 03/12/2018 at a discount rate of 40%,
BASE token sale will be conducted via smart contract and fully audited by Coinfabrik to ensure the security of the ICO process. The proceeds from the ICO offering will be utilize in the following manner: 60% of the funds will be used for Market liquidity(Equity Reserve) and 40% will be for product development and operations.
Public ICO of BASE Token will begin on 02/28/2018 and end on 04/30/2018 with initial discount of 30%, discount rate will be lower in increments of 5% weekly over the duration of the ICO sale. We expect BASE Tokens acquired during the ICO process will be substantially discounted against trading values on public exchanges. Minimum contributions during the public ICO will be at 0.001 ETH.
Transfer rate is set at 1 ETH = 3,000 BASE.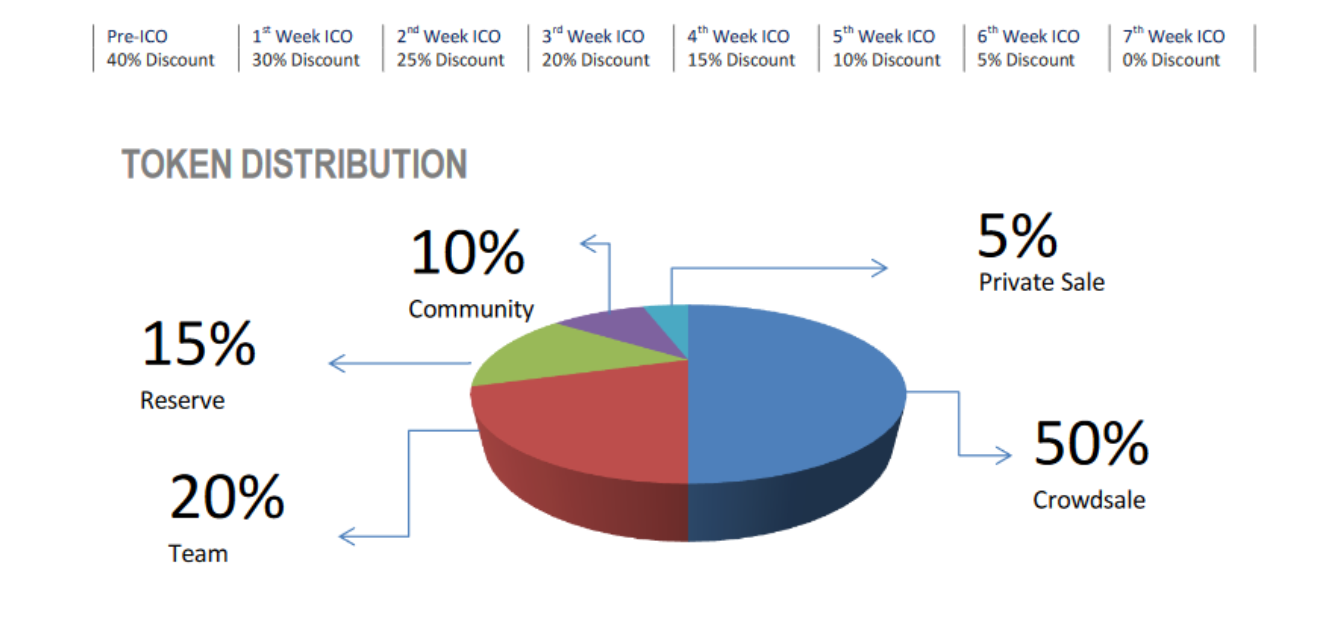 BASE is an Ethereum Smart-Contract ecosystem that focuses on creating a viable platform for securities investment worldwide. By, eliminating varies cost due to unnecessary intermediaries, providing liquidity and transparency in pricing along with easing cross border transactions under a central platform. Real Estate and traditional investment are the largest asset class in the world and it is also illiquid. Equitybase platform will offer a transparent, non-time restrain and liquid solution to invest and trade real estate and other securities offering worldwide on our decentralized system.
Tokenized ownership will simplify every aspect of investment, partial/full ownership transfer and debt purchase/sell. We are using token crowdsale offering to enhance our platform development and a secondary reserve pool, our platform will be a secure and tamper proof smart contract blockchain based system which allows our users to purchase, transact and liquidate with our streamline and effective process.
ROAD MAP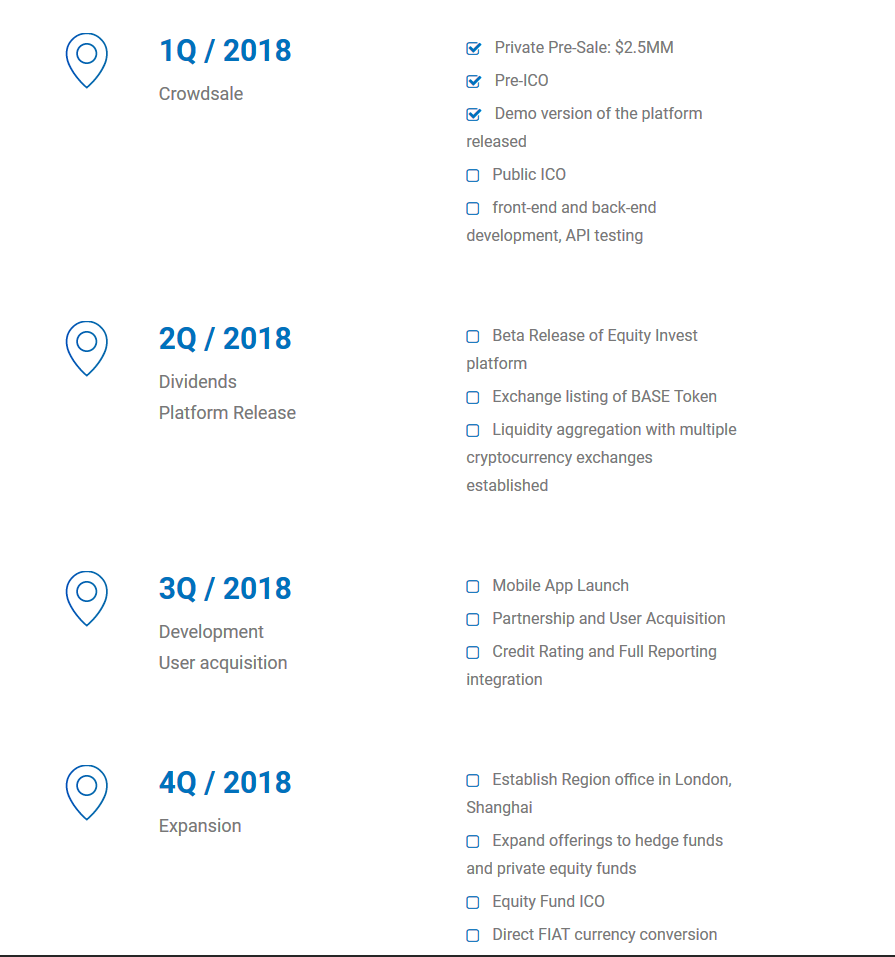 Token Crowdsale Overview
Token Symbol: BASE
Total Token Supply: 360,000,000 BASE
Hard Cap: $50.4 Million
Token Price: $0.28 BASE
Minimum Purchase: None
Accepting: Ether, (Wire Transfer, Bitcoin, Litecoin, DASH) please contact us ir@equitybase.co
ERC20 Token: Yes
Individual Cap: None
Countries Allowed: Equitybase does not exclude persons from any nations from participating in our ICO. All participants are encouraged to check their respective country/region ICO regulation.
Meet the team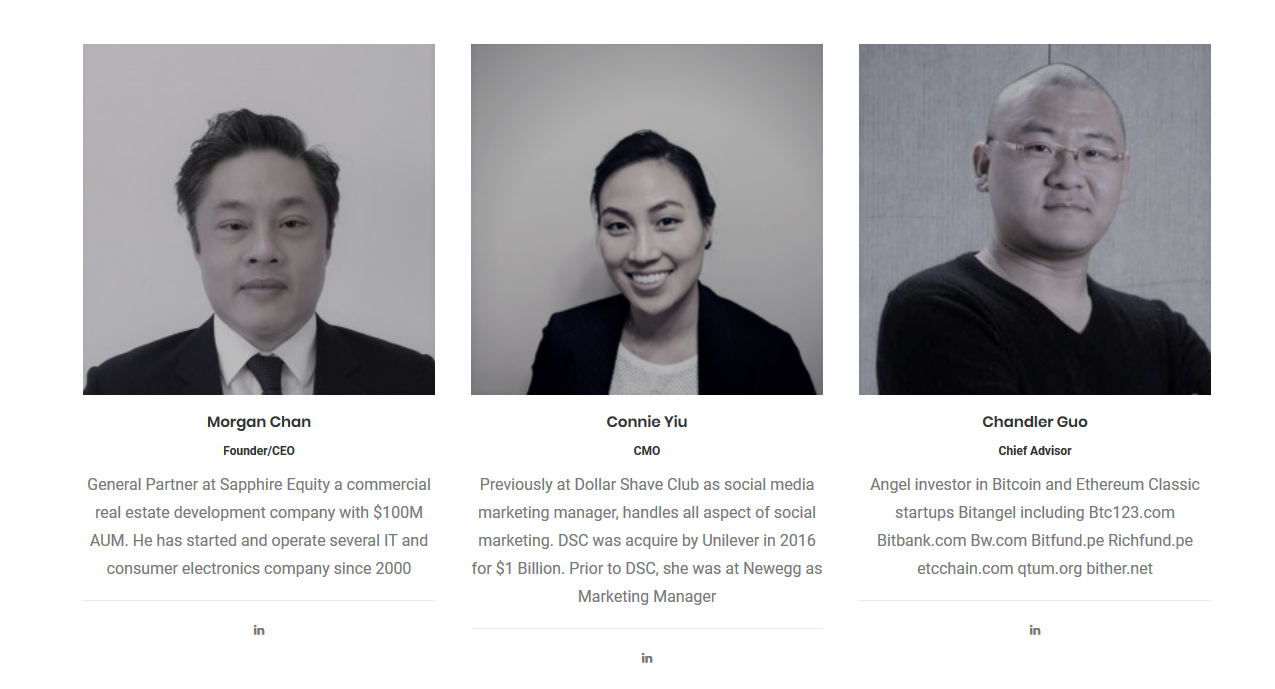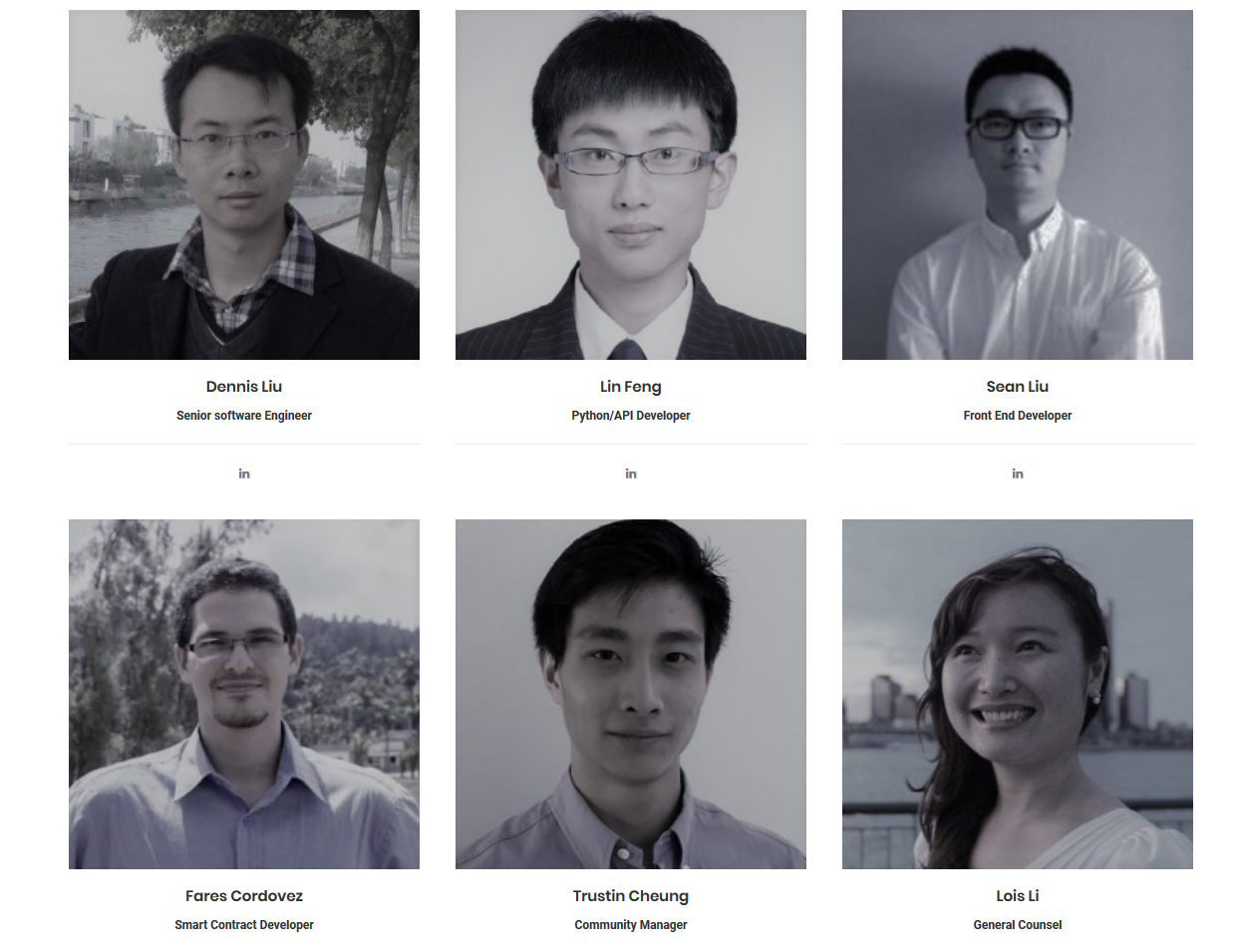 For more information please visit:
Website:
https://equitybase.co/
Whitepaper:
https://equitybase.co/whitepaper_language/
ANN thread:
https://bitcointalk.org/index.php?topic=2965628
Telegram:
http://t.me/equitybase
Facebook:
https://facebook.com/equitybase
Twitter:
https://twitter.com/equitybaseco
Bitcointalk profile link:
https://bitcointalk.org/index.php?action=profile;u=1925101