INTRODUCING BIZAVEST
As mentioned above,Bizavest Platform is an open-source platform which is built to help large and small business and startups to get and analyze information that will help them to achieve sustainability and success on the current competitive market. This platform will run in human+AI collaboration using smart-contracts and blockchain technologies and its own internal currency BIZC, which you already can get on forkdelta exchange or through Bizavest ICO event.
how it works.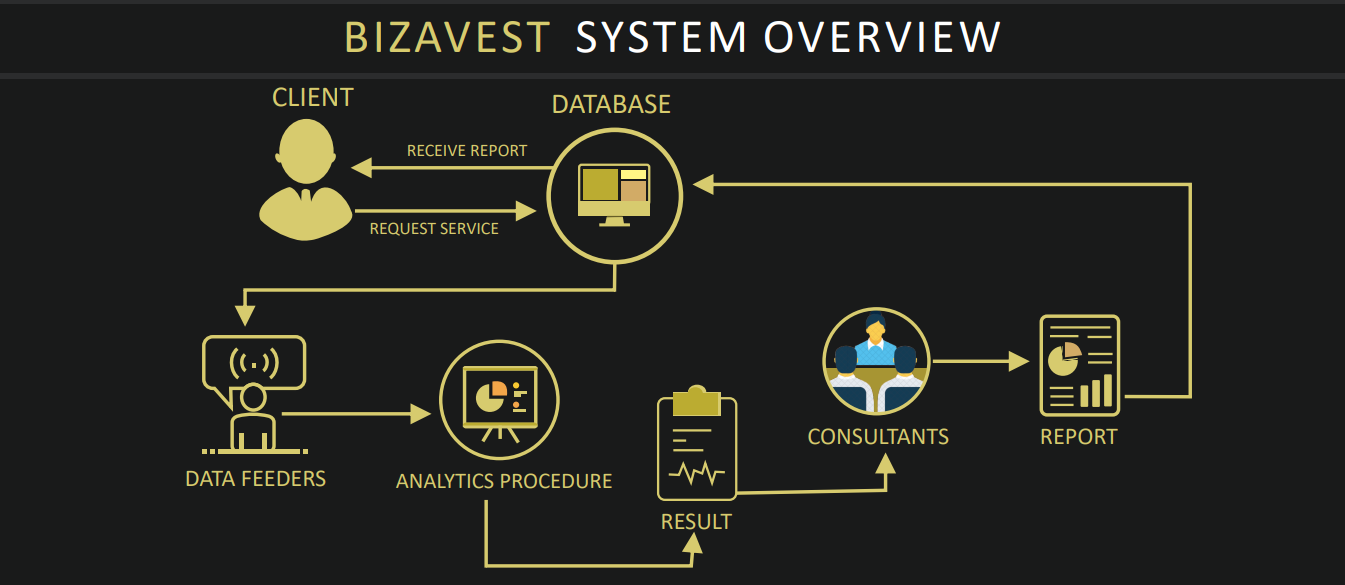 There will be two sides which will interact through the platform and it's consultants: clients and data feeders. Clients refers to the platform with certain requirements for the collection and analysis of information, for example it must be the information only from a certain category of population or strictly from a specific location etc. and pays for platform services in the project tokens, in this case it will be BIZC tokens. And on the other hand, the platform community provides their data for analysis and receive payment for it in same tokens. And although they do not provide confidential information about themselves, it is still stored in a reliable encrypted form.
The amount of customers BIZC payments will be determined by these three key factors:
1. Nature of Service/Task they wish to be carried out by the Platform
2. Value of Bizavest in Fiat as of the time of the Transaction
3. Ease of Acquiring Bizavest as a result of circulating supply
On the other end, consultants and data feeders will also be required to cash out their earned points to Bizacoin before they can convert them to fiat.
This will create the value of BIZC tokens and help to build the Bizavest ecosystem around valuable and relevant data.
How does the Bizavest guarantee quality?
The gathered data is confirmed by both AI (Dacomian) and expert advisors. You must be fully registered with Bizavest in order to contribute any data. Once a member is fully registered, they will be classified and assigned to a category based on their profile information. All members will receive access to data collection tools and instructions based on what the system needs to meet a particular goal. Points will be awarded to members who complete these tasks and those points can be exchanged for Bizacoins. This system of rewards ensures that the users remain incentivized to contribute well-informed and useful data.After data is initially entered, it's sent to a consultant to assess and verify the information. The consultants are individuals who have an expert knowledge in a given field of study. After the consultants verify the incoming information, they generate a report and send it to the client. This verification process safeguards the client from receiving poor or false information.
Bizavest Team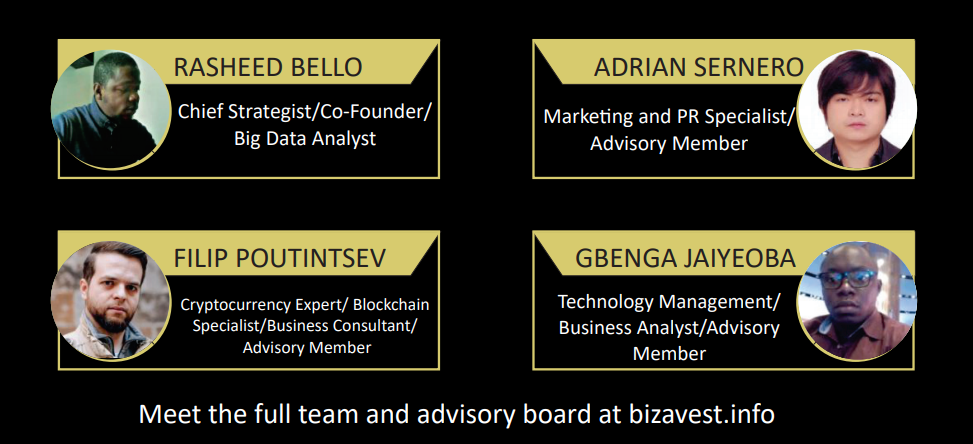 A couple words about ICO and token metrics.
ICO dates:
Pre-ICO: 12 JUNE 2018 - 12 JULY 2018
ICO phase 1: 30 JULY 2018 - 12 AUGUST 2018
ICO phase 2: 13 AUGUST 2018 - 10 SEPTEMBER 2018
Token ticker: BIZC
Token type: ERC20 (
view contract on etherscan
)
Total supply: 100,000,000 BIZC
Available for token sale: 45%
Accepted currency: ETH
Token price:
Pre sale round (1 Bizc = $0.1)
PreICO (1 Bizc = $0.25)
ICO Rounds: (1Bizc = $0.50)
Whitelust/KYC: Yes (
Join
)
Fundraising goal: 15 million USD
Soft cap: 1 million USD
Tokens/funds allocation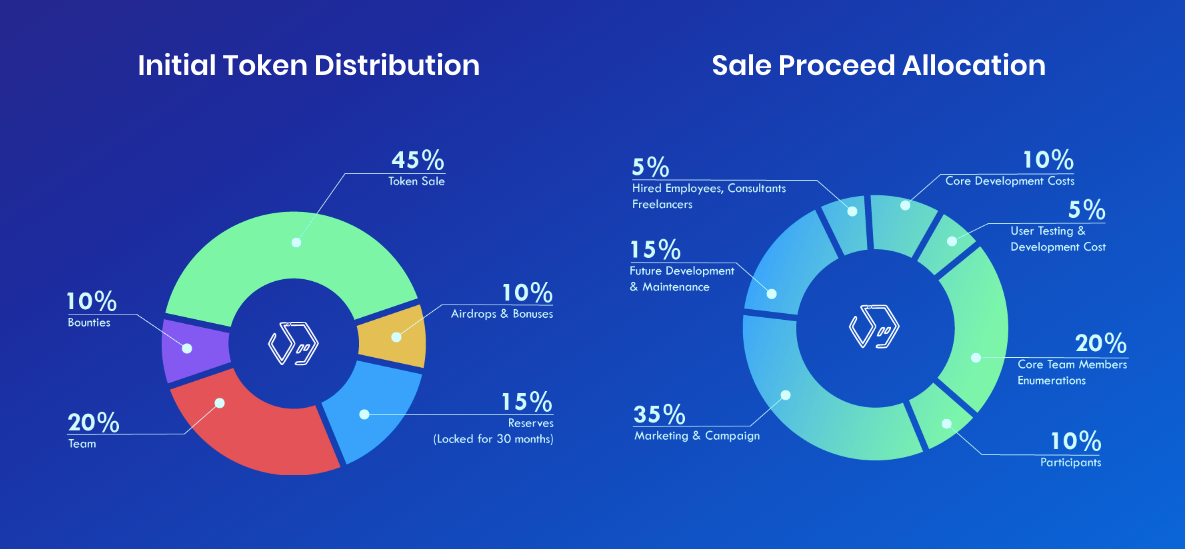 For more information please visit:
Website:https://www.bizavest.info
Whitepaper:https://www.bizavest.info/whitepaper.pdf
ANN:https://bitcointalk.org/index.php?topic=2490619.0
Twitter:https://twitter.com/bizacoin
Telegram:https://t.me/bizavest
Bitcointalk profile link:https://bitcointalk.org/index.php?action=profile;u=1925101
DISCLAIMER:This post was brought to you by Opeyemi being my personal project on Bizavest campaign project